---

Shivam Group is a prominent name in Aluminium Pressure Die Casting & Rubber Molding.
Shivam serves various sectors viz. Automotive, Electrical, Appliances, LED Lighting & Irrigation Industries...

---
Industry needs are constantly changing as per market demands. Being an OEM
Shivam

not only understands but responses
the change
and that makes us YOUR perfect OEM partner...
---
---

SHAPING TO YOUR NEEDS
We have the expertise to produce high quality Aluminium Pressure Die Castings & Rubber Moulded Products
as per your needs & specifications.

few of the reasons why
to choose us
---

---
Technical Expertise
We have highly experienced & expertise team who can handle projects of any complexity

---
Diversified Experience
We serve diversified industries right from Automotive, Electrical, Appliances, Lighting to Irrigation Industries

---
Value Engineering
Our value engineering approach assures best cost-value dynamics without compromising on quality & functionality of product
Committed People. Transparent Processes.
We are passionate about our work and are committed to deliver only the best. At Shivam, Customer Centric Approach is not just in letters but in spirits.
Accountability for product & service quality is the core of all our processes and is instilled in every team member.
Our product development processes are designed to value your engineering hours.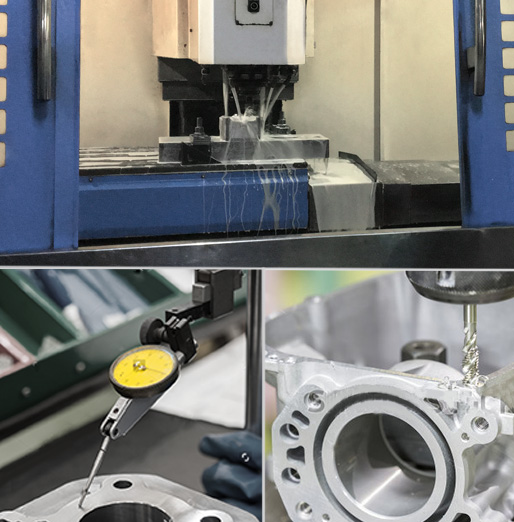 ---
STRENGTHENS
MANUFACTURING
These in-house facilities reduce dependancies, provide more control on quality and make our manufacturing processes smoother & faster.
In-house Facilities
Advantage to our infrastructure
Manufacturing Infrastructure at our aluminium & rubber plants is supported with In-house Facilities equipped with leading edge technologies. We have in-house
Design

Department

Toolroom

Facilities

Mould Making

Facilities
well equipped

Testing Lab
---